About Us


Providing complete surface treatment solutions in the form of products and services, we, Jemkon Private Limited, are seen upon as a reliable business partner. From Industrial Epoxy Flooring Service, Industrial Anti Static Epoxy Flooring, Industrial Epoxy Floor, Industrial Epoxy Flooring, Industrial Epoxy Flooring Manufacturers to Industrial Epoxy Damaged Concrete Repair, Industrial Anticorrosive Work, Industrial Epoxy Coating, Industrial Park Flooring and Industrial Epoxy Wall Coating, we are experts providing an ample array of products and services for surface treatment. Unmatched product quality and price has enabled us to establish a strong foothold in the construction industry as a manufacturer and exporter. Impressed by our work, we have been continuously developing long lasting relations with numerous clients within the boundaries of our nation and overseas. Some of many reputed names to whom we provide our aforesaid and more solutions include companies like Saint Gobain, Toyota, Tata, Godrej, Hyundai, Yamaha, Bridgestone, Coca Cola, Patanjali, Kei Wires and Cable, etc.
Why Choose Us?


Professionalism: All the recruited employees not only possess high-end degrees but have been gone through training to have practical skills of the work we handle. It is because of our management and people that we have been able to operate in a professional way. For instance, following ethical standards, developing cordial relations with vendors and clients, etc.
Experience: With our decade plus old experience and industrial knowledge of construction projects, we claim ourselves to have expertise in providing epoxy flooring solutions at amazingly suitable budget.
Proven Solutions: The clientele of 1000 plus clients has not been setup overnight. The quality of our products and services we provide our our clients have proven to be effective time and again. This is why, our clients blindly rely upon these.
Affordability: Such a large clientele of our company is the evident of our quality and affordable products impressed by which all the potential customers of Acrylic Floor, Industrial PU Self Level Flooring and Industrial Epoxy Cementitious Flooring, repeatedly ally with us for availing the same.
Our Team


Our employees have been growing on both personal and professional level. 85 in number, all the members of our team work together to achieve the set targets of company within the committed time frame. Their hard work and dedication has made us setup 7 offices in India, bring forth 100 plus applicators into limelight and made 1000 plus clients happier.

Innovation

Staying Ahead Through Innovation
With the back up of our R&D faculties, we have been continuously developing newer and better products like Industrial Epoxy Wall Coating, Industrial Acrylic Floor, etc., based on latest technology. These products not only benefit our clients but the entire community, industry and environment.
Existing Product Updates
Jemkon Private Limited ensures that its existing products in the market are functional and aims to bring forth potential changes or upgrades now and then.
Quality Control Checks
Our research and development team is responsible to carry out quality check on products. The knowledgeable team understands every projects requirements and specifications. The random products from the batch are tested based on the parameters of quality checks before the dispatch of entire lot.
"Only deals in bulk and industrial orders."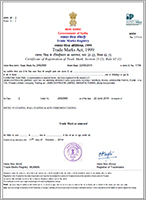 Read More